Headlines News
Burke Group signs Canada's first Heidelberg Subscription Contract
October 31, 2018 By PrintAction Staff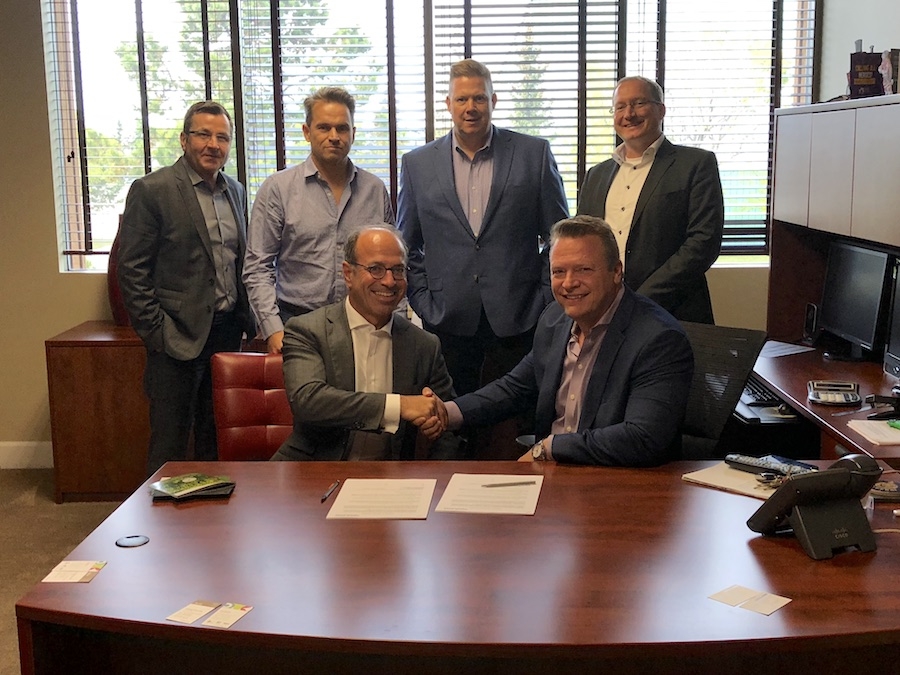 The Burke Group of Edmonton, Alta., recently signed what it says is the First North American Heidelberg Subscription contract, which is expected to help Burke double its productivity and increase profit without the challenges that come with equipment ownership.
Through the Subscription Model, Heidelberg will provide everything Burke needs – new Heidelberg equipment, Prinect software, Saphira consumables, parts, consulting, and service for a monthly fee based on the number of printed sheets Burke produces each month. The companies explain the cost-per-sheet charge is calculated by analyzing current operations and predicting the expected production levels once all Heidelberg components are in place.
"Heidelberg has recognized that the printing industry is so much more than just selling a press every 5 to 7 years," says Ian Burke, CEO of Burke Group. "They have the products, technology, service, and people needed to help print shops succeed. With Heidelberg putting all of these components together in one Subscription Model, it really sets the stage for an excellent partnership. Rather than focusing on our press and equipment, we can now put our focus on our growth strategy, which is accomplishing faster turnaround times and producing more work. With all the equipment we are installing with the Subscription Model, one of our goals is to produce perfect bound books within 48 hours."
Burke's Subscription contract includes a new Speedmaster XL 106 8-color perfector with coater and LE UV curing, a Stahlfolder TH 82-P with the high performance PFX pallet feeder, and a POLAR N 137 cutting machine. Running 24 hours a day and 7 days a week, Burke plans on running twice as much work through its print shop as a result of the new Heidelberg equipment and partnership.
Replacing a competitive press, Burke's Speedmaster XL 106 will join its Speedmaster SM 52 and Speedmaster SX 52 in the press room. Thanks to the LE UV technology on the XL 106, all papers produced on the press will be able to go straight to postpress, Burke explains. Printing at speeds up to 18,000 sheets an hour, Burke says it is crucial to have postpress equipment that was just as efficient as its press.
"There are so many printing companies throughout the world that install a printing press that produces 16-18,000 sheets an hour, but then neglect to install postpress equipment to support the press," said Burke. "Printing at peak-productivity is the easy part. However, getting those pieces through postpress is more challenging. With our new Stahlfolder TH 82, we plan on having our postpress equipment just as productive as a press."
In addition to providing customers with equipment, technology and Saphira Consumables, the Subscription Contract also includes performance efficiency meetings in which the Heidelberg team analyzes Burke's KPIs and compares them to other printers in the industry. During these meetings, both companies agree on ambitious goals for Burke's monthly or annual print productions in order to increase productivity.
With over 100 years of experience, The Burke Group specializes in print, mail, signage and design solutions, aiming its customers with concepts, creation and delivery.
---
Print this page