Installations News
Burke Group to Buy Canada's First Impremia NS40
July 11, 2016
By PrintAction Staff
July 11, 2016
---
By PrintAction Staff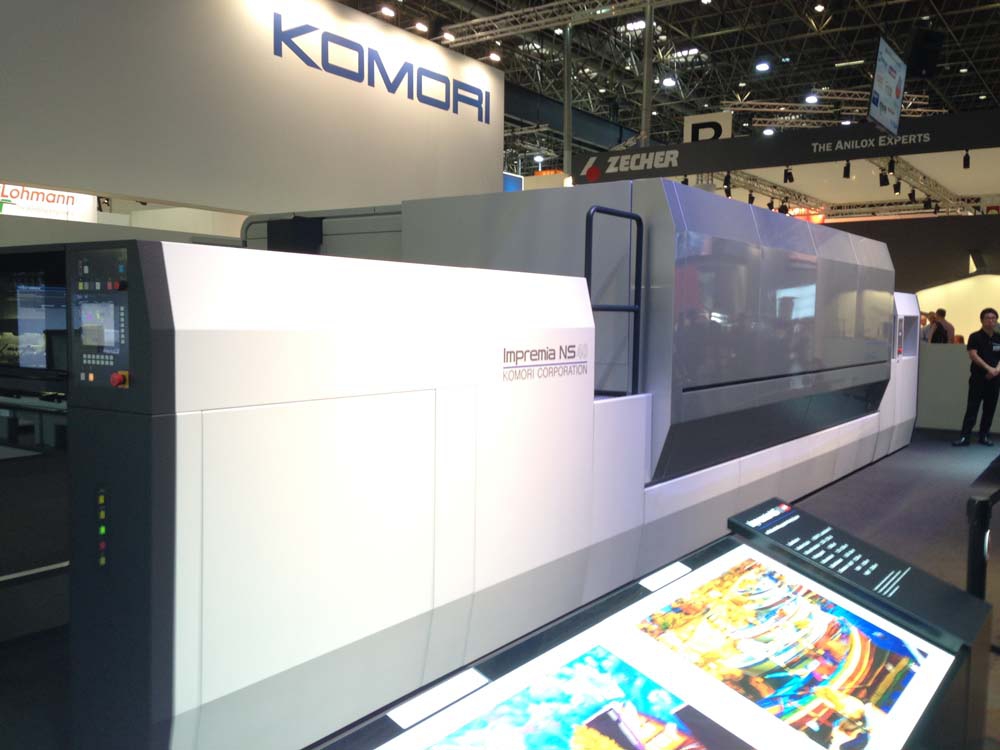 The Burke Group of Edmonton, Alberta, became the first printing operation in Canada to sign a letter of intent to purchase the recently introduced Komori Impremia NS40 press.
The Impremia NS40, purchased through Komcan, which distributes Komori systems in Eastern Canada, Ontario and Western Canada, uses Landa Nanography imaging technology built on a Komori platform.
"We are excited and privileged to be the first company in Canada to integrate the technology of the Komori Impremia NS40 press," said Ian Burke, Chairman of The Burke Group. "The combination of Komori reliability and Landa technology is a game changer. Our trust in the support provided by Komcan and Komori make them the perfect partners for us as we offer this new technology."
Komori explains the inkjet system uses independently developed water-based inks that bond to the substrate while printing at speeds of up to 6,500 sheets per hour. The company continues to explain, these proprietary inks in combination with the Nanographic printing process result in printed sheets that are abrasion resistant, require no post-drying and leave no residual ink on the blanket.
"The Burke Group was one of the first print businesses in Canada to purchase a Komori GL series press and the company is a perfect fit to now have the first Komori Impremia NS40 in Canada," said Steve Ranson, president of Komcan Inc. "The Burke Group has always been on the forefront of technology, both offset and digital, and have the personnel and expertise to run with this new technology."