August 18, 2020 By PrintAction Staff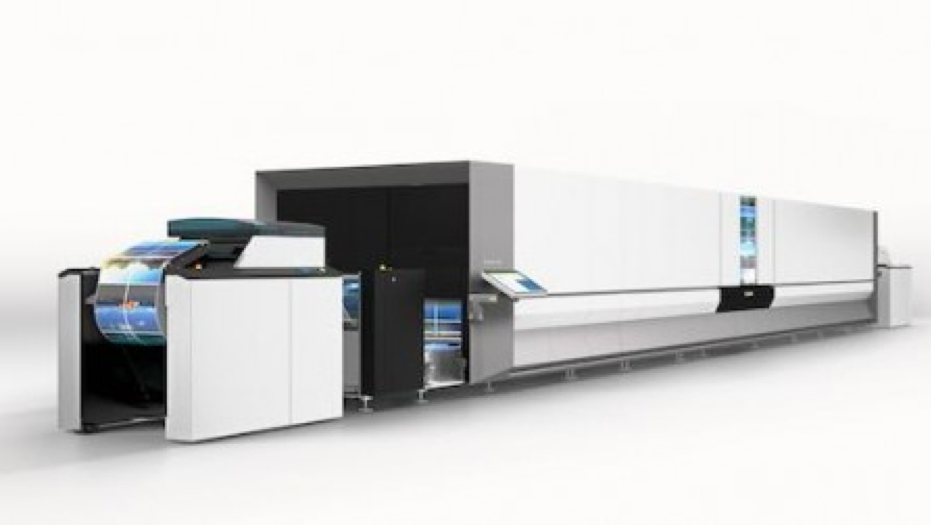 Canon U.S.A. Inc. has launched the new ProStream 1800 continuous feed inkjet printer, the newest model in its ProStream 1000 series.
Featuring increased speeds of up to 436 feet/minute, the new printer boasts one of the highest resolutions and print quality of any digital printing press at that speed. The printer combines new inkjet innovations with proven offset printing techniques, allowing commercial printers to migrate higher volume jobs from offset to digital inkjet. This new press can help boost production levels, reduce turnaround times and increase profit margins across a variety of applications, including premium and high-volume direct mail, books, catalogues and magazines.
The higher speeds allow the printer to produce up to 114,245 letter images or 11,300 B2 sheets per hour at a high print quality. It can be used on a variety of media, including standard offset coated, uncoated and inkjet optimized papers from 40gsm to 300gsm. It can also print items up to 22" wide and 60" long, allowing the printing of calendars, posters and point of sale applications. The ProStream 1800 eliminates the need to stop production to switch between different format lengths, providing flexibility.
The ProStream 1800 features an air floatation drying system to dry all jobs evenly and allows the ability to print on a wide range of paper since the drying system does not come into contact with the paper, preserving the gloss and paper surface. The ProStream 1800 features artificial intelligence linked to a sensor to continuously adjust the drying system during the print run. It also maintains the optimal web temperature, reducing energy consumption.
The ProStream 1800 uses 1,200dpi Piezo Drop-on-Demand print heads and proprietary polymer pigment inks with Canon ColorGrip conditioning fluid to provide colour consistency. Canon's optional Inline Quality Control camera system provides automatic print quality assurance for fast quality verification.
Canon's ProStream 1000 remains available and existing customers can upgrade to the ProStream 1800 if more volume is required.
---
Print this page