May 15, 2019 By PrintAction Staff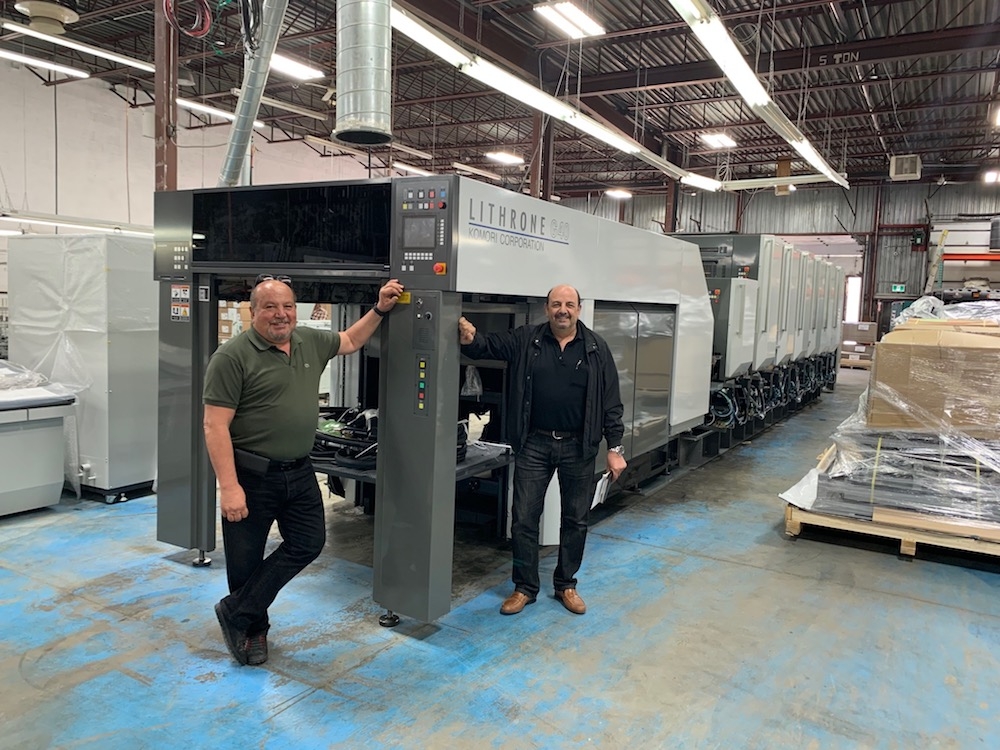 Graf-Pak Inc. of Pointe-Claire, Que., has recently added a new Komori GL640C to its operations, purchased through Komcan Inc., the exclusive distributor of Komori presses in Canada.
The new Komori, which replaces a competitive press, is currently being installed.
Founded in 1995, Graf-Pak specializes in the printing and manufacturing of folding cartons. Owners Gerry and Raffi Djerrahian say they were in need of a new technology solution to continue their plan for growth and continuous improvement and opted for the Komori GL640C.
Automation and reliability were key factors in the decision, they explain, as the Komori GL640C utilizes automation features as fully automatic plate changers, PDC-SX closed loop colour control, Komori's Automatic Makeready System (AMR), as well as KHS-AI, Komori's productivity enhancement system, designed to optimize press presets by self-learning.
"We needed a machine that would give us very fast makereadies, and the automation levels the GL40 is equipped with will give us that. But it is important to note that we must not sacrifice long run productivity either. This press provides a great balance, and high performance in both respects," says Raffi.
"The Djerrahian Brothers certainly put us to the test, and after evaluating all of the other press manufacturers, we are proud and very pleased to have them as part of the Komcan and Komori Family," says Brett Rogers of Komcan.
---
Print this page