June 18, 2019 By PrintAction Staff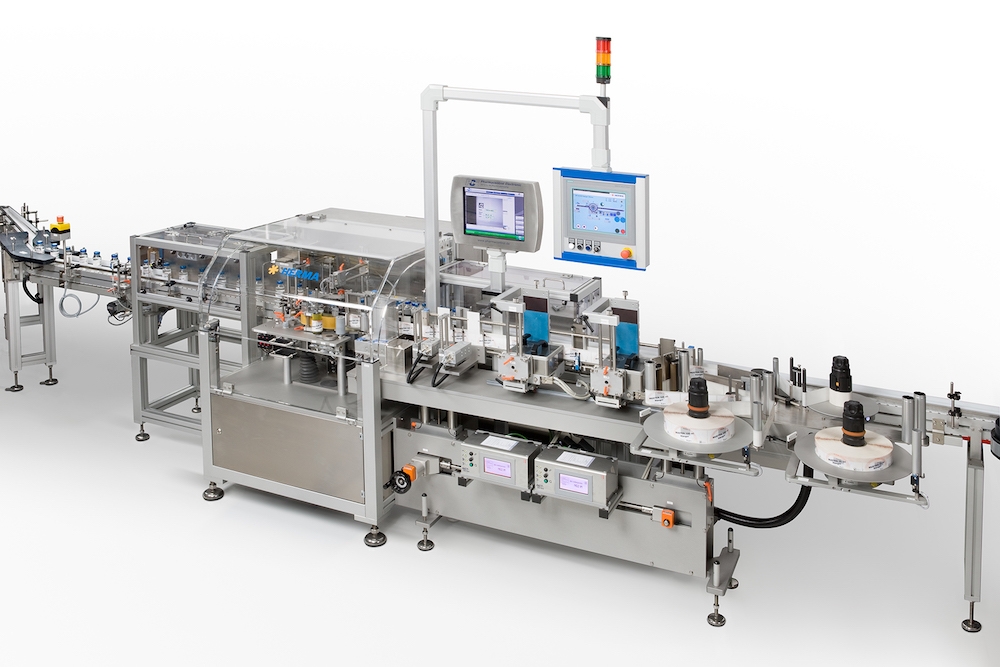 Herma US Inc. has introduced upgrades and expedited delivery timelines for its Herma 132M wrap-around labeler. The machine is now available with motion control designed to evenly ramp up and tamp down speeds for improved product handling – particularly for fragile containers – and can be delivered to North American customers within 12 weeks of order.
The enhancements come on the heels of another recent improvement, one that made the Herma 132M the fastest wrap-around labeler of its type on the market, the company says. Capable of handling up to 400 products per minute, the turret-based machine features a rotating star wheel boasting precise product transport. It can be outfitted with a range of printing and vision systems, and features automatic rejection of out-of-specification labels before they are applied.
The Herma 132M's modular design is designed to be tremendous versatility, the company explains, allowing the machine to be customized to exact individual needs. Among the enhancements is the newfound ability to smoothly accelerate and decelerate, lending to improved product handling and protection, particularly for glass containers and those containing sensitive solutions, Herma says.
---
Print this page