Uncategorized
Lowe-Martin Upgrades Productivity and Capabilities with NEXFINITY
Leading Canadian printer adds two NEXFINITY presses
February 24, 2021 Sponsored by by Kodak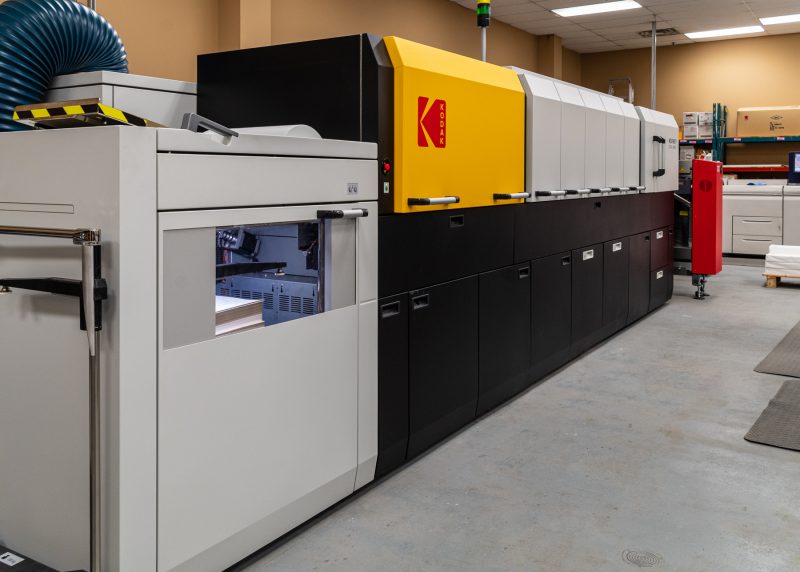 Lowe-Martin, one of North America's top print providers, is upgrading its business by adding two new KODAK NEXFINITY Digital Presses. With facilities in Ottawa and Toronto, Lowe-Martin's services include large format digital (LFD), retail, commercial, direct mail, secure print, e-commerce/fulfilment and packaging. By adding two NEXFINITY Digital Presses, Lowe-Martin will increase its uptime, achieve higher output and expand its capabilities, allowing them to go after new markets and serve more customers.
"As a long-time user of the KODAK NEXPRESS, the migration to NEXFINITY was an easy decision," said Ward Griffin, CEO of Lowe-Martin. "NEXPRESS has been a reliable workhorse for us and we're looking forward to the speed, quality, versatility and cost efficiency offered by NEXFINITY to further cement our position as a key supplier for retail and commercial printing customers."
The NEXFINITY Digital Press is designed for maximum throughput with production speeds up to 152 A4 pages per minute. It operates with unique same edge perfecting, which ensures best front-to-back and side-to-side registration of the printed sheets. The press supports an exceptionally versatile range of substrate types, thicknesses and sheet sizes – without the need for expensive surface treatments. It also provides an unmatched range of digital print embellishment options in its fifth imaging unit. NEXFINITY owners such as Lowe-Martin can choose from 13 standard fifth imaging unit solutions for inline digital print enhancements including specialty inks, plus custom spot colors and matte and gloss finishes. With these unique imaging effects, printers can enhance their customers' communications and secure more high-revenue jobs.
"We're honored to have the opportunity to collaborate with a long-standing customer like Lowe-Martin as they future proof their business to achieve their objectives," said Jeff Zellmer, VP Global Sales & Strategy at Eastman Kodak Company. "By choosing NEXFINITY, Lowe-Martin will be able to optimize their operational efficiency while broadening their application offerings for years to come."
To request KODAK NEXFINITY samples or a virtual demonstration, click here.
---
Print this page