Headlines News Business
Mark Andy celebrates 75 years in the label and packaging industry
October 27, 2021 By PrintAction Staff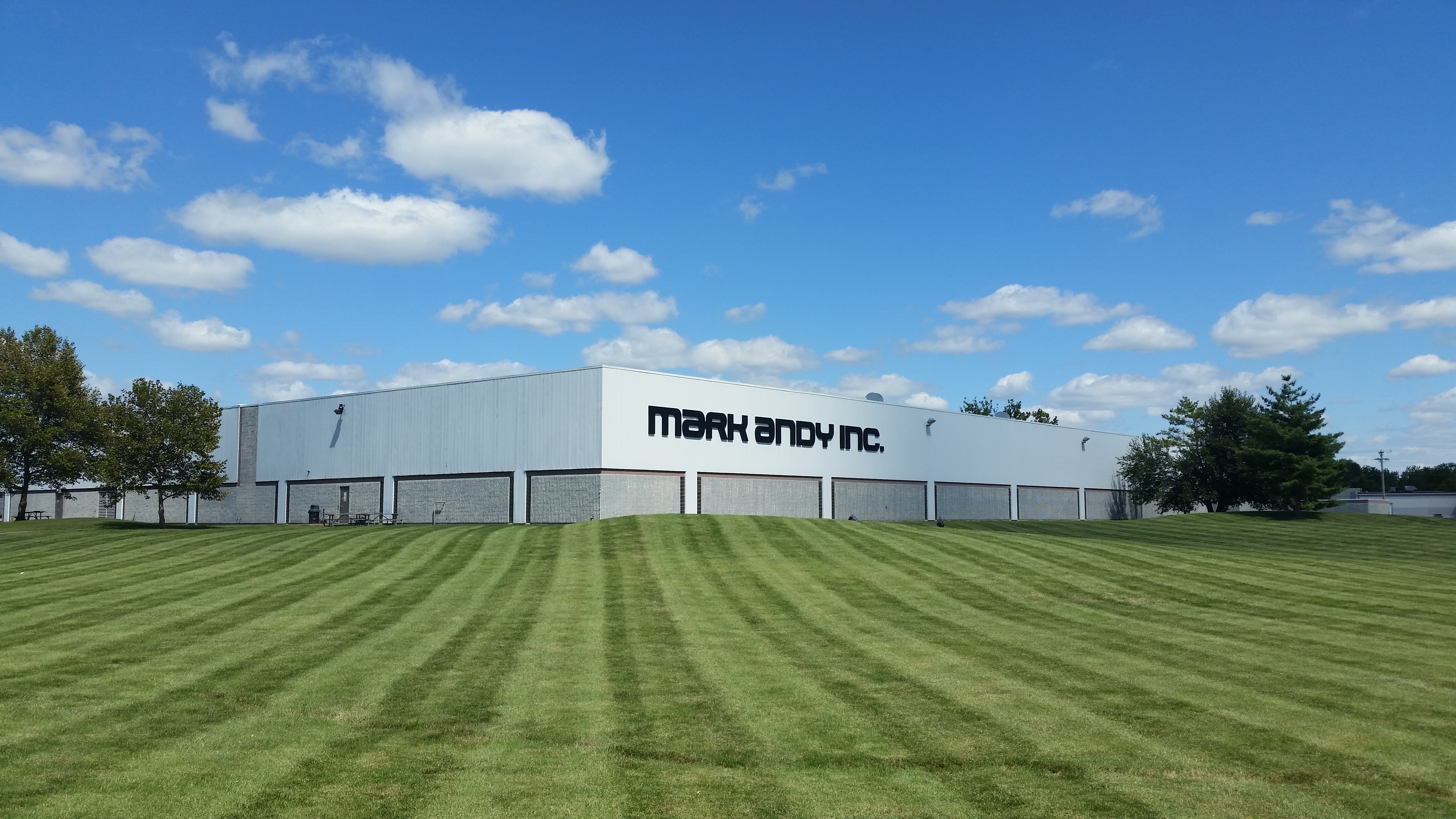 When Mark Andrews, Sr. built his first tape press in his workshop in Missouri in 1946, he certainly could not have expected what 75 years into the future would look like: tens of thousands of Mark Andy machines in operation around the world and an extensive portfolio of narrow web equipment.
On the inception of Mark Andy, Inc., Roy Webb, sales manager, explains, "Mark would build these basic tape printers in his basement or garage one at a time. As soon as one was sold, and he had money to buy materials, he'd build another. It was kind of a hand-to-mouth existence."
Much has changed over the last eight decades, and the one-time garage operation transitioned to Chesterfield, Miss., just 15 minutes from its original home in Kirkwood, in a 100,000-sf manufacturing facility in 1979.
"Mark Andy's priority has always been to guide and follow customer expectations and a marketplace that is constantly changing," details PJ Desai, CEO. The first milestone on this path was the introduction of the machine, Mark Andy 2200, in 1990, which continues to sell successfully in the United States. The next noteworthy solution manifested in 2009: the creation of the Performance Series platform for label and packaging professionals.
A turning point for the company's long-term footprint in the label and packaging industry emerged with the manufacturer's introduction of digital hybrid machines over the last decade. The configurable portfolio of which currently includes Digital Pro, Digital Series HD and Digital iQ. These significant strides for the betterment of hybrid technology industry-wide have paved the way for satisfying the market and customer expectations when it comes to technology evolution.
Today, the company has a well-established global presence, employing over 450 people around the world, with facilities in the US, Canada, Poland and the UK, as well as an extensive network of global service technicians. It is represented in more than 60 different countries.
Desai concludes, noting that "we are convinced the growth of our customers will also ensure the growth of our company, something we will work hard on over the next few years, based on our 75 years of experience and knowledge we have while offering our customers as much support as possible. This, in addition to the technologically advanced machines in our portfolio that can meet the diverse needs of label stock manufacturers, will continue to differentiate us in the label and packaging industry."
---
Print this page