Headlines News
Mohawk, Kernow Coatings partner for Cobalt Coating Technology
March 23, 2019
By PrintAction Staff
March 23, 2019
---
By PrintAction Staff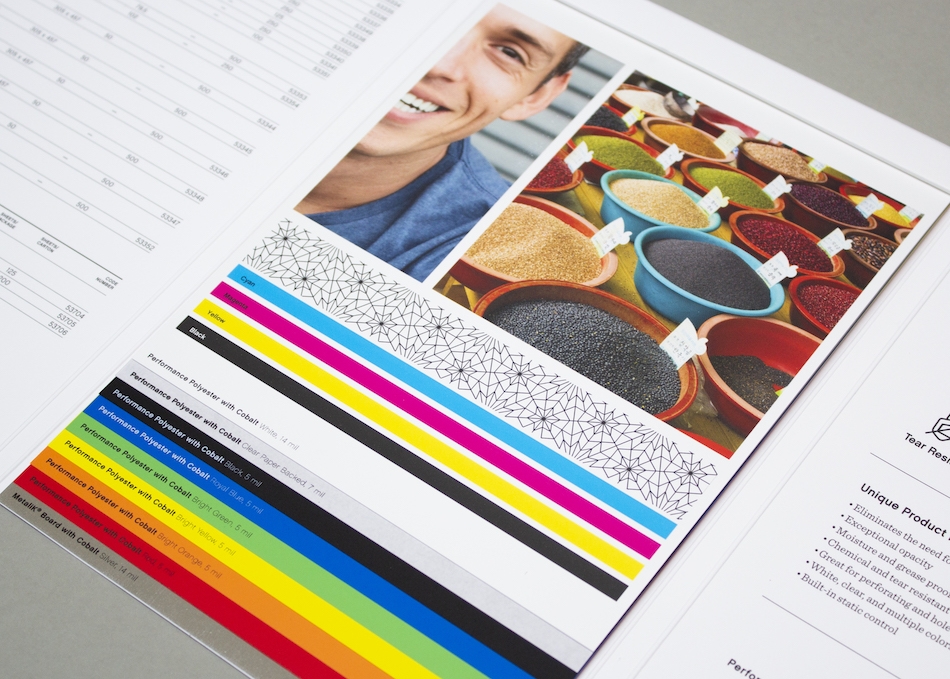 Mohawk Fine Papers, a privately-owned manufacturer of fine papers, envelopes and specialty materials for printing, has announced a strategic partnership with Kernow Coatings Limited, a provider of coatings for print, security, engineering and industrial substrates.
Kernow's proprietary Cobalt Coating Technology, described as a new benchmark for HP Indigo synthetics print performance, is now available exclusively in North America from Mohawk. Specifically optimized for HP Indigo presses, new Mohawk Synthetics with Cobalt boast "ultimate ink adhesion, built-in static control, and best-in-class runnability."

"Cobalt Coating Technology was designed to enhance the overall experience for users by delivering outstanding print performance to a wide range of unique and powerful materials. Mohawk's dedication to providing commercial printers with industry-leading products, coupled with their exceptional reputation for service and expertise, brings the Cobalt experience full circle," said Dan Lawellin, Product Manager, HP Indigo Media, Kernow Coatings.

"Mohawk's partnership with Kernow Coatings is rooted in our common commitment to product innovation and excellence. We are excited to bring this new, premiere portfolio of HP Indigo synthetic products exclusively to the market. Mohawk Synthetics with Cobalt enable us to serve a broader range of needs for commercial printers and designers across North America using durable materials," said Mike Madura, Vice President, Product Development/Management, Mohawk.
At DSCOOP 2019 in Orlando, Fla., Mohawk will introduce its new offering of choice synthetics for HP Indigo:
• Mohawk Synthetic Performance Polyester with Cobalt: Manufactured as a solid high-density polyester construction, this portfolio is designed for durable and affordable print applications without sacrificing on-press performance. it is described as being moisture, grease, and tear resistant, and is available in white and a variety of colours, including clear.
• Mohawk Synthetic MetaliK Board with Cobalt: Targeted at enabling new and unique end-uses that differentiate, the product boasts a highly-reflective shine with mirror-like finish and offers good rigidity while being scored or folded.
With a range of calipers in white, coloured and metallic films offered, the new Mohawk Synthetics with Cobalt portfolio aims to enable new print applications using four colour, white or clear ink, and is made up of synthetics that are designed to be tear resistant, suitable for perforating and die-cutting, and offer a built-in static control.