July 21, 2021 By PrintAction Staff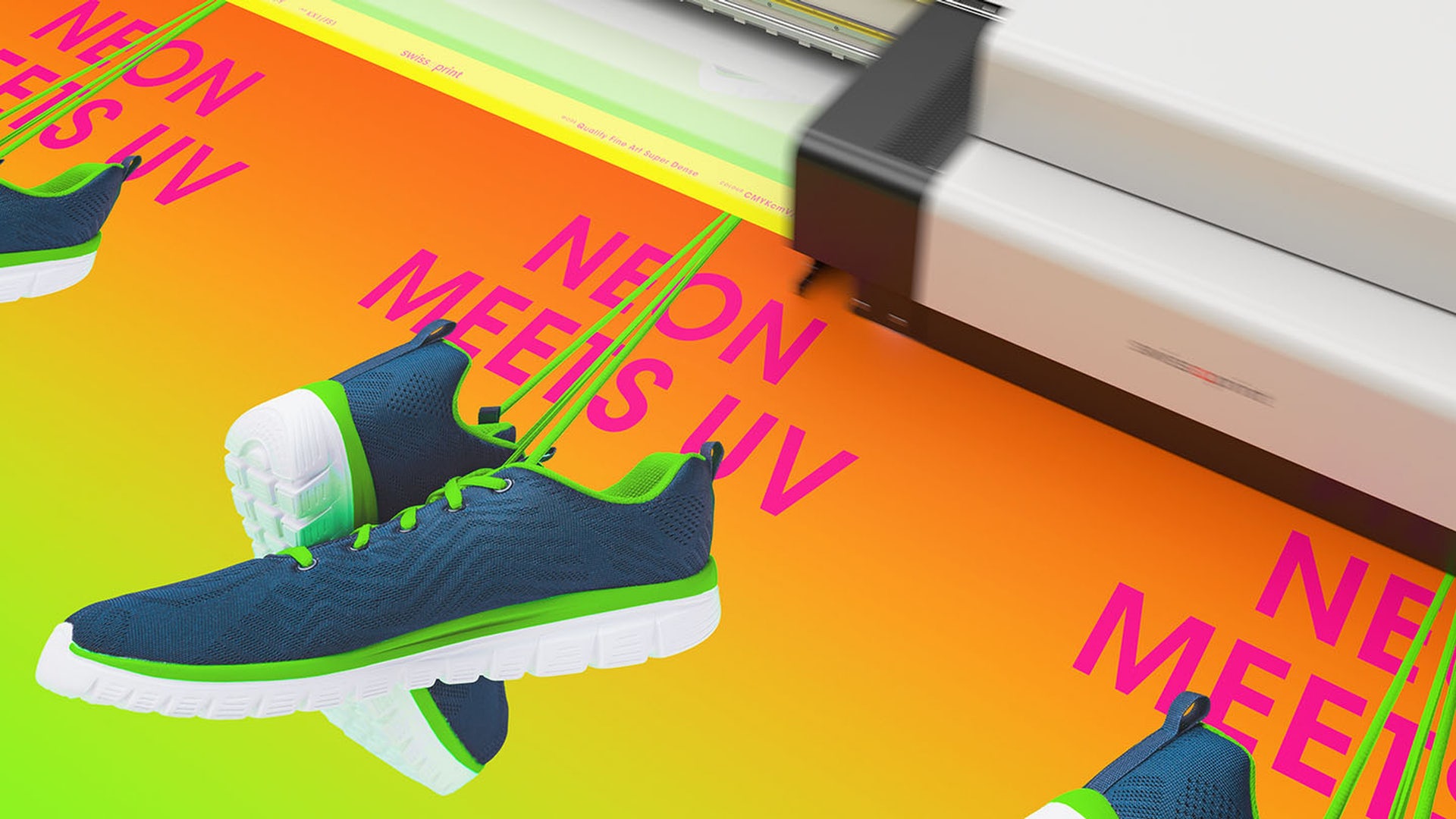 Following its recent launch of neon inks for UV printing, SwissQprint now highlights the scope these fluorescent colours open up. With just two inks, four colour variants are possible – yellow, pink, green and orange.
Neon inks for UV printing are the latest craze in the SwissQprint ink portfolio. The available colours are neon pink and neon yellow. They glow in daylight and are fluorescent in black light. Yet, more colour variants are possible in the mix: Neon green and neon orange.
SwissQprint describes the application areas as follows: "Neon is ideal for event, exhibition, art and theme worlds, and it's the key to truly dazzling promotions."
The range of potential indoor applications includes posters, ceiling hangers and POS displays, information and guidance systems, trade fair and event concepts including wristbands, safety notices or campaign signage, and more.
Neon inks are available for all SwissQprint flatbed and roll-to-roll printer models with UV-LED curing. They can be retrofitted at any time, as SwissQprint systems have nine freely configurable colour channels.
---
Print this page