Headlines News Coating Postpress
Sydney Stone launches Derprosa Bacterstop laminating film
June 10, 2020 By PrintAction Staff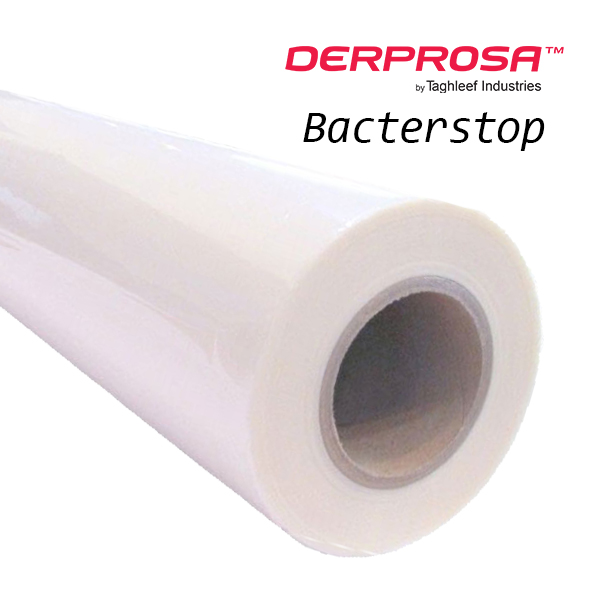 Sydney Stone has announced the launch of Derprosa Bacterstop, an antibacterial laminating film, in Canada. Sydney Stone has distributed Derprosa Laminating Films since 2010 and offers sales and service nationwide, with branches in Toronto and Vancouver.
"Frequently touched laminated materials such as children's books, menus and catalogues can allow bacteria to stay on the surface and spread to any hands that touch it," said Dylan Westgate, vice president of Sydney Stone. "Given the climate we currently find ourselves in, we need to take as many precautions as we can. A product like this one, which offers bacteria resistance, has to be a good thing."
The Bacterstop is an OPP laminating film that comes in gloss and matte finishes. "It guarantees that the proliferation of bacteria is inhibited by more than 99 per cent on the laminated surface, according to tests carried out by external laboratories in accordance with the ISO 22196 standard," notes Sydney Stone. The company goes on to say that the laminating agent is also effective against antibiotic-resistant bacteria, and that the materials and technology are safe to use and can be used in medical, food and water applications, in addition to applications such as business cards, book covers, postcards, brochures, medical documents, menus and catalogues.
Sydney Stone adds that Bacterstop can be used in place of a glossy or matte finish on packaging, books or printed commercial communications products, and provides the same clarity finish as Derprosa's OPP films, but with an added layer of protection.
Sydney Stone expects to be able to deliver the films in early July for customers that pre-order. Pre-orders are offered at a discounted rate through June 17. For more information on Bacterstop in its different finishes, please visit the below links:
Bacterstop Gloss – https://www.printfinishing.com/opp-bacterstop-gloss.html
Bacterstop Matte – https://www.printfinishing.com/opp-bacterstop-matte.html
---
Print this page