News People
Tom Fitzgerald named director of post-press products at Koenig & Bauer (US/CA)
December 10, 2020 By PrintAction Staff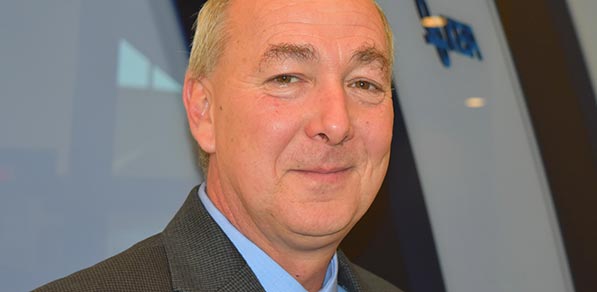 Tom Fitzgerald, a veteran of the post-press industry, has been promoted to the position of director of post-press products at Koenig & Bauer (US/CA). He has also been appointed to the board of directors of the International Association of Diecutting and Diemaking (IADD) as director of member retention.
Over the last three years, Fitzgerald has played a large part in successfully developing and growing the company's post-press brand including its Iberica die cutters and Duran folder/gluers.
Tom's relationships within the industry and in-depth technical knowledge of the products have led to him becoming a resource for Koenig & Bauer's customers. His industry experience ranges from field service and service management to sales and product management.
"Tom has made a significant impact with our valued customers building strong relationships and becoming a committed partner to them for our post-press products," said Eric Frank, senior vice president of marketing and product management.
"I am pleased to be representing the outstanding line of post-press equipment at Koenig & Bauer," said Fitzgerald. "Additionally, being selected to represent the IADD is a tremendous honor and I will work hard with the association bringing my unique and insightful perspectives to this new role."
The IADD serves diecutters, diemakers and industry suppliers globally. The association provides conferences, educational and training programs, networking opportunities, a monthly magazine, online resource library of technical articles, regional chapter meetings, publications and training manuals, recommended specifications, online used equipment marketplace, videos and more.
The IADD also presents the Odyssey, an expo and training concept featuring a hands-on Techshop, where training programs are held in an actual working diemaking, diecutting and finishing facility inside the exhibition area.
---
Print this page