Features Software
Zünd launches the new Precut Center software
November 1, 2021 By PrintAction Staff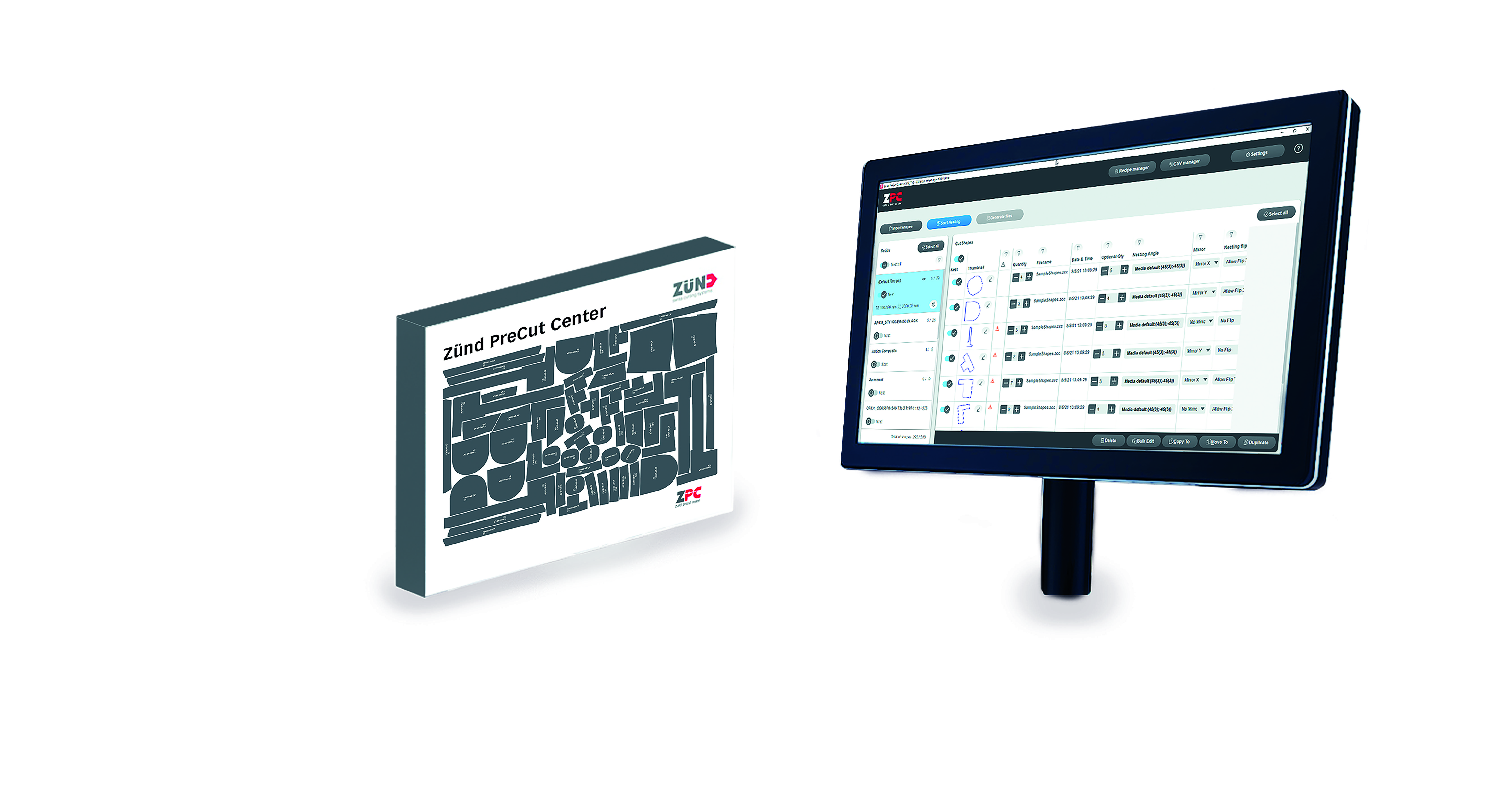 With PreCut Center, Zünd launches a software that facilitates cut-file preparation for applications involving unprinted materials.
Zünd's new software solution creates a "simple and highly efficient workflow for generating cut files for unprinted materials. PreCut Center simplifies file preparation and output and lets the user select a level of automation based on individual production requirements. All it takes is a few simple steps to create a fully nested file. Whether users prefer a manual or automated process, the software allows for selecting the workflow that makes the most sense for a given production scenario."
PreCut Center is available in two versions, Basic and Pro. Users can select the version and associated features according to their needs.
---
Print this page