Installations News
ASL Print FX installs Heidelberg Gallus RCS 330
October 13, 2021 By PrintAction Staff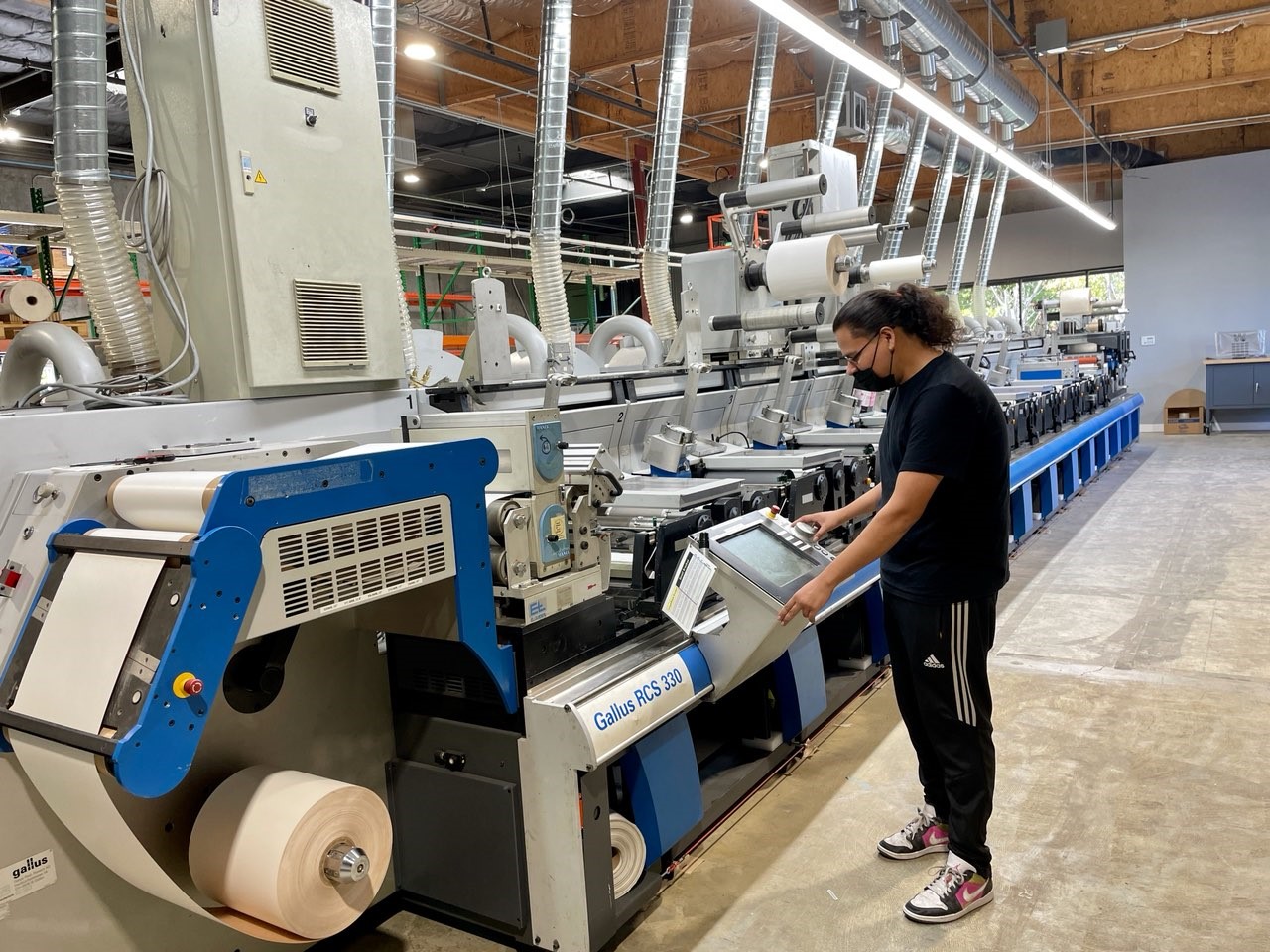 ASL Print FX recently added a 10-colour Gallus RCS 330 from Heidelberg to fuel growth and add versatility at its Napa, Calif., plant.
Producing labels for the luxury market, which also includes health and beauty, ASL prides itself on "bringing its customers' brand visions to life on the shelf." Even prior to production, the team at ASL spends time with its customers prototyping labels to ensure what they are designing will be reflected in the final product. Thanks to the inline capabilities of the company's 10- and 12-colour Gallus RCS 330s and 10-colour Gallus ECS 340 in Vaughn, Ont., the designers have been able to let their creativity shine. All three machines combine multiple printing methods including flexographic, screen, cold and hot foil – all inline.
"Gallus makes the best machines for the high-end clientele we serve," said Stacy Daly, vice-president of operations and co-owner of ASL Print FX. "Not only the embellishments they can produce inline, but also they have best-in-class registration. You can't beat the quality."
The creativity of the designers and the quality and embellishments of ASL Print FX's labels have both played a major role in the company's technical awards throughout the last decade. ASL is most proud of the "Best of Show" and "Best of the Best" awards it has received multiple times from TLMI in both North America and worldwide; the awards are only presented to one winner overall – beating out thousands of entries.
Based on the great success ASL had with its Gallus machines in Canada, the time was right to install a new Gallus RCS 330 in its Napa location to continue to fuel growth in that market.
"If there's a demand, we're not afraid to invest," said Daly. The RCS supports multiple inline printing processes including offset, flexographic, screen and hot foil stamping – all of which can be readily integrated for ultimate flexibility. While ASL was able to do these prior to installing the RCS, production is much more efficient as all of the processes are now done inline.
"The RCS gives us much more versatility," said Daly. "Since we can do everything inline, the increased efficiency helps our pricing and makes us much more competitive."
---
Print this page