Installations News
Dana Industries opts for Koenig & Bauer Rapida 75 LED
November 17, 2018 By PrintAction Staff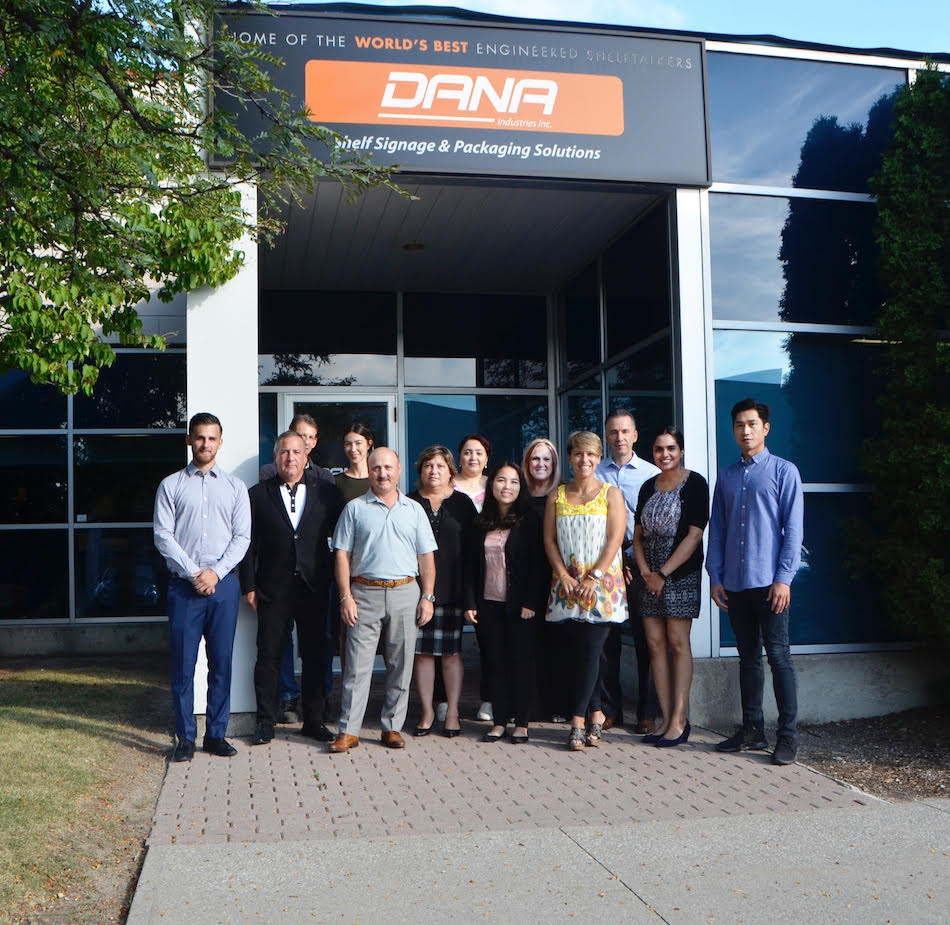 Established 25 years ago, Dana Industries has grown from its base in Toronto to facilities in the U.S., China and Singapore. Its portfolio includes custom shelf talkers, retail store fixtures and displays, large format printing and product packaging.
With the "tremendous explosion of growth" at Dana, management decided it needed a larger press than its current pressroom models including a Koenig & Bauer Genius 52 14 x 20-inch press. This fall, a Koenig & Bauer Rapida 75 PRO with LED-UV drying was commissioned at Dana's 35,000-square-foot facility outside of Toronto. According to Koenig & Bauer, it is the first half-format press incorporating this drying technology in the country. Dana purposely built a special 4,000-square-foot humidity-controlled print room within its facility to self-contain the new Rapida 75 PRO.
"We could see a lot of value in the Rapida 75 PRO," John Ricci, President of Dana Industries, says. "We now have a 2 ½ bigger sheet size with the Rapida 75 PRO compared to the Genius. Its standard print format has grown to 23 x 29-inches. We'll now be able to produce 80 percent of our work in-house compared to 20 percent before. This is a big step up for us."

Due to the increase in speed, efficiency and makeready, Dana sought a press that could successfully handle its shorter run lengths and produce more runs with fewer plate changes. Its new Rapida 75 PRO answers those challenges with its One-Button-Job-Change feature, which provides a reduction in makeready times by up to 50 percent, it says. All pre-selected makeready processes are carried out at the touch of a button in an optimized sequence according to time. Job and press settings can be loaded at the ErgoTronic console during production. Koenig & Bauer explains this program for job changing makes operating the press easier and reduces makeready times even further.
With the requirement for additional colour and more pop, Dana says it is satisfied that the new Rapida 75 PRO features the same ColorTronic ink ducts as those found in medium- and large-format Rapidas. Just like the other Rapidas, the ink keys are 1.18-inches and there are now 25 keys. Meanwhile, the ErgoTronic console is a standard feature equipped with the TouchTronic graphical user interface. Job management (console) and press operation (delivery screen) are no longer separate, the press maker explains.
"Let's talk about the advantages of the LED-UV curing process," says Ricci. "Not only does it bring tangible economic benefits, such as reduced energy consumption and significant material savings, but we're able to print our shelf signage using plastic substrates and it will run cooler, and, due to the lower temperatures, the substrate won't crack, peel, or split. In the past, if we had to run the job through a press in two or three passes, the substrate would be more brittle. With the Rapida 75 PRO, we won't face that challenge any more."
Dana Industries is a full-service provider of total retail solutions. Since its launch in 1993, the firm specializes in shelf signage and store fixtures and aims to offer its clients a one-stop solution, from concept, to design, to prototyping, to full conversion and in-store execution.
"Our goal is to drive sales for our retail customers while delivering value in the form of product information and enhancing brand presence. Our shelf talkers continue to be unique and appealing while representing one of the simplest yet effective tools to draw a consumer to a product. Our new Rapida 75 PRO will be a key component in providing that promise," Ricci says.
---
Print this page