Headlines News Packaging Printing
Multi-Color Corporation & Digimarc collaborate on food traceability solution
April 5, 2021 By PrintAction Staff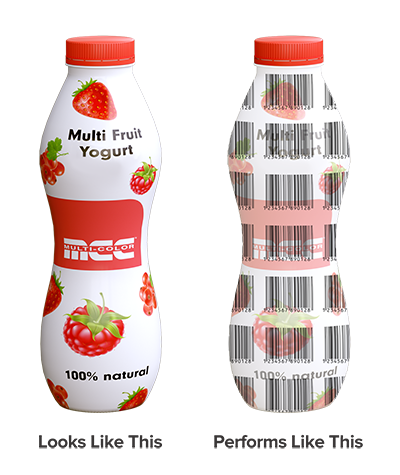 Multi-Color Corporation (MCC), a label solutions manufacturer, and Digimarc Corporation, creator of the Digimarc Platform for digital identification and detection, are partnering to serialize product packaging and labels with the Digimarc Barcode in support of food safety and traceability initiatives.
According to the U.S. Department of Agriculture, recalls in the food industry cost approximately $29 million per occurrence. To help mitigate the impact of these recalls, MCC and Digimarc have co-developed a hybrid printing method in which Digimarc Barcode can be printed in large volumes.
Plastic clamshells containing berries, for example, can be serialized with a Digimarc-enhanced label produced by MCC's hybrid printing process. Quality control procedures ensure Digimarc is scannable throughout the supply chain. And when consumer brands combine serialized products with an IoT management platform, individual packages can be traced back to their origin at a specific farm, as well as across the entire supply chain.
"Traceability is essential for consumer brands and food manufacturers to promote consumer safety, mitigate risk and gain real-time insight into raw materials and product locations in farms, warehouses, logistics and distribution centres," said Matthew Thomas, business development manager, MCC. "MCC's rich expertise in the area of digital and hybrid printing brings Digimarc's serialized identities to life and at scale. It's a partnership that is perfectly positioned to impact the food supply chain of today and the future."
---
Print this page